Ref :

32974
Event :
2021 – International Conference on Research in Life-Sciences & Healthcare (ICRLSH), 13-14 August, London
Dates :Friday August 13th, 2021 - Saturday August 14th, 2021
Location :The Tomlinson Centre
Queensbridge Road
London, UK, United Kingdom
Type :Conference & Seminar - International audience
Accreditation :4 crédits
Further information
Conference Name: 2021 – International Conference on Research in Life-Sciences & Healthcare (ICRLSH), 13-14 August, London
Registrations for Online LIVE Conference on Zoom Meeting Open
Conference Dates: 13-14 August 2021
Conference Venue: The Tomlinson Centre, Queensbridge Road, London, UK (Tentative)
(Due to COVID-19 Pandemic, the conference will be conducted online on Zoom)
Contact E-Mail ID: convener@eurasiaresearch.info
Organising Scholarly Association: Healthcare & Biological Sciences Research Association (HBSRA)
Conference Language: English
Conference Themes: https://hbsraevents.org/conference/london-icrlsh-13-14-aug-2021~themes
Conference Publication in MCI Approved Journal – Valid Publication for MCI for promotion of Teaching Faculty. Journal in accordance with guidelines of MCI (Medical Council of India)
(Vernacular Session, e.g., European Languages, Arabic, Bahasa, Thai, Chinese, Turkish, Japanese, Russian, will be organised for a minimum of 5 or more participants of a particular language)
(Only English language, full-length, original papers will be considered for publication in conference journals)
HBSRA OFFICE BEARERS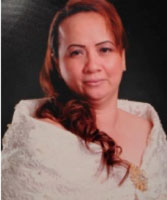 Dr. Cecilia O. Martinez
PRESIDENT
Dean, College of Nursing, University of Manila, Manila, Philippines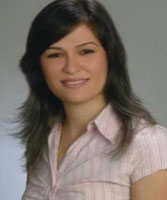 Dr. Saliha Bozdogan Yesilot
VICE-PRESIDENT
Faculty of Health Sciences Nursing Department, Cukurova University, Adana, Turkey
Svetlana S. Muradyan
VICE-PRESIDENT
Lecturer & Chair of Special Pedagogy and Psychology of ASPU (after Kh. Abovyan), Armenia
Yoshiko Yamaguchi
VICE-PRESIDENT
Research Associate of Home Care Nursing, Faculty of Nursing, Kwassui Women's University, Nagasaki, Japan
KEYNOTE SPEAKER
Dr. Jennifer Paule Reyes

Associate Professor II, Full Time Faculty – College of Nursing, Pamantasan ng Lungsod ng Maynila, University of the City of Manila, Manila, Philippines

Topic: Impact of Work-Related Problems on the Performance Level of Teachers in the Senior High School Department of a Local Government Funded University

Dr. Reyes completed her undergraduate at St. Jude College, her MAN major in Nursing Administration at the Philippine College of Health and Sciences, Inc., and her Doctor of Education major in Educational Administration at the Pamantasan ng Lungsod ng Maynila in 2015. In 1998-2004 she started her work experiences as a staff nurse to Head Nurse in the clinical area before she joined the academe in June 2004. She is a dedicated and seasoned academician rising from the rank and file from Instructor III to Assistant Prof. III to now an Associate Professor II handling different nursing subjects both in the classroom and clinical areas. She assumed the various administrative post as follows, she was designated as Nursing Laboratory Coordinator to College Secretary to Associate Dean and in 2014-2016 she was designated as the Dean of the College Nursing both for the undergraduate and graduate programs. She is also a lifetime member of the following organization Member-Healthcare and Biological Sciences Research Association (HBSRA) and Philippine Nurses Association, Inc. (PNA), also a member of the Association of Nursing Service Administrators of the Philippines Inc., (ANSAP) and Pamantasan ng Lungsod ng Maynila (PLM) Alumni. She was invited as one of the HEIs resource person representatives and worked as Department of Health Partners on the following DOH Academy activity programs: 1. DOH 1st Partner's Forum at Manila Pavillion Hotel, UN Ave. Manila on June 30, 2016; 2. DOH 2nd Partner's Forum at Lewis Hotel, Clark Pampanga on October 26-28, 2016; 3. DOH Academy Orientation and Consultative Meeting at Selah Garden Hotel, Pasay City on February 28, 2017. She was selected by the National Academy of Science and Technology, Philippines Department of Science and Technology as one of the Young Leaders to attend and participate in the Future Health Leader Workshop in November 2015. She has also taken part in voluntary works as a core-team member HELP Program in Partnership with Rock of Ages Ministry and Pamantasan ng Lungsod ng Maynila College of Nursing from January 2018 to the Present providing health education, life and spirit seminar and gift-giving activities among person deprived of liberty (prisoners). Moreover, she Served/Invited Panelist During Oral Defense for the Undergraduate, Master's, and Doctorate programs (Theses and Dissertation Proposal and Final Defense) under PLM CN and PLM CED and likewise as International Paper Reviewer Member: GRDS Publishing, www.grdspublishing.org. Currently, she is a member of the Curriculum Committee and Research Committee of her College working hand in hand with her colleague in proposing a curriculum modification to address the issues and concerns brought about by this covid-19 pandemic.
Location
Conference address :
The Tomlinson Centre
Queensbridge Road
London, UK
United Kingdom
Map and directions
Further information
To access the information you need to be connected. Creating an account is easy and free!
Details
Researchers, Practitioners, Students and Professionals
Other
For more information on 2021 – International Conference on Research in Life-Sciences & Healthcare (ICRLSH), 13-14 August, London, plsase contactr Eurasia Research
To display announcer website, download the booklet or brochure, you must be logged