Ref :

32488
Event :
2021 – 17th International Conference on Research in Life-Sciences & Healthcare (ICRLSH), 08-09 October, Istanbul
Dates :Friday October 08th, 2021 - Saturday October 09th, 2021
Location :Nippon Hotel, Taksim
Istanbul, Turkey, India
Type :Conference & Seminar - International audience
Accreditation :4 crédits
Further information
Conference Name: 2021 – 17th International Conference on Research in Life-Sciences & Healthcare (ICRLSH), 08-09 October, Istanbul
Conference Dates: 08-09 October 2021
Conference Venue: Nippon Hotel, Taksim, Istanbul, Turkey
Contact E-Mail ID: convener@eurasiaresearch.info
Organizing Scholarly Association: Healthcare & Biological Sciences Research Association (HBSRA)
HBSRA List of Members: Click Here
Conference Language: English
Conference Themes: https://hbsraevents.org/conference/istanbul-icrlsh-08-09-oct-2021~themes
Conference Application Form: Click Here
HBSRA Previous Conferences: Click Here
Conference Publication in MCI Approved Journal – Valid Publication for MCI for promotion of Teaching Faculty. Journal in accordance with guidelines of MCI (Medical Council of India)
(Vernacular Session, e.g., European Languages, Arabic, Bahasa, Thai, Chinese, Turkish, Japanese, Russian, will be organized for a minimum of 5 or more participants of a particular language)
(Only English language, full-length, original papers will be considered for publication in conference journals)
HBSRA OFFICE BEARERS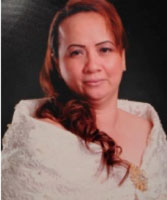 Dr. Cecilia O. Martinez
PRESIDENT
Dean, College of Nursing, University of Manila, Manila, Philippines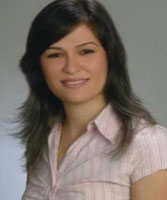 Dr. Saliha Bozdogan Yesilot
VICE-PRESIDENT
Faculty of Health Sciences Nursing Department, Cukurova University, Adana, Turkey
Svetlana S. Muradyan
VICE-PRESIDENT
Lecturer & Chair of Special Pedagogy and Psychology of ASPU (after Kh. Abovyan), Armenia
Yoshiko Yamaguchi
VICE-PRESIDENT
Research Associate of Home Care Nursing, Faculty of Nursing, Kwassui Women's University, Nagasaki, Japan
KEYNOTE SPEAKER
Dr. Arzu Baloglu
IT Senior Consultant, Mentor and Author, Dept. of Industrial and Computer Engineering, Engineering Faculty, Istanbul
Dr. Baloglu, completed her undergraduate at the Technical University of Istanbul, her MBA in production management at the University of Istanbul, and her Ph.D. in Information Technology at the University of Istanbul. She has experience of 15 years in production and technology management. She worked for various plants including manufacturing, service, and consulting companies as middle or top managers. For instance, Ernst and Young Consulting Turkey are one of the companies, where she added important values within 5 years. Also, she worked in SAP Business for a long time and managed various SAP/ERP projects in Turkey and also abroad. Now she is serving in ERP, CRM, and e-business categories as a senior consultant and lecturing at various universities. She gave the lectures and courses in the Universities of Bilgi, Işık, and Yeditepe. Additional to these she is sometimes giving conference seminars and company training in her expertise areas. Dr. Baloglu has about 15 professional and academic papers, published in various technology magazines and books. And she currently works for Marmara University – Dept. of Business Administration under the title of Assoc. Prof and also teaches some courses in Yeditepe University as a part-time lecturer.
KEYNOTE SPEAKER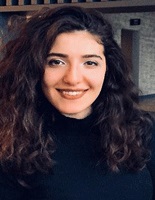 Kubra Aksoy
Lecturer, Hasan Kalyoncu University, Gaziantep, Turkey
Kübra Aksoy is a Lecturer with a demonstrated history of working in the higher education industry. Skilled in Microsoft Word, Translation, Educational Technology, and Technology usage in teaching English. Bachelor's Degree in Yıldız Technical University | English Language Teaching, Master's Degree in English Language Teaching. She has also taken part in the preparation and application of the placement and proficiency exams. She is the head of the Reading Skills Committee. She took part in the education of adults at the university level in Poland. Moreover, She has been to Charles University in Prague with the Staff Mobility Program for Teaching- Educational Technologies And E-Learning.
Location
Further information
To access the information you need to be connected. Creating an account is easy and free!
Details
health, medicine, medical technology, surgery, alternative health, dentistry, nursing, public health
Researchers, Practitioners, Students and Professionals
Other
For more information on 2021 – 17th International Conference on Research in Life-Sciences & Healthcare (ICRLSH), 08-09 October, Istanbul, plsase contactr Eurasia Research
To display announcer website, download the booklet or brochure, you must be logged